B-Hybrid Dance will put 100% of every donation towards the running of our company. Your contribution could help with anything from studio hire to marketing costs, from paying our dancers to helping print our next business card design, or from project creation costs to the cost of this exact website domain. If you would like to request that your donation goes towards anything specific please do let us know.
Donations both big and small are always welcome to help us continue to create beautiful work.
We currently have two particular projects that you may like to contribute towards. Please read below about both 'Masc 4 Marginalisation' and 'Breaking Breath'...
'Masc 4 Marginalisation' Fund
Masc 4 Marginalisation tackles prejudices and manufactured marginalisations within modern gay culture.
This work is inspired by modern issues that are perhaps leading the community's ever-progressive flow to a temporary standstill. Addressing masculinity, femininity, and fluidity, we explore current categories set out to label and pigeonhole those within LGBTQ+ communities. We delve into what could be when social 'boxes' are deconstructed, boundaries are blurred, and the space between individuals are rid of prejudice or preference.
Please see the Image document below for more in-depth information. And please feel free to contact us should you wish to see the budget for this project.
Masc 4 Marginalisation Fund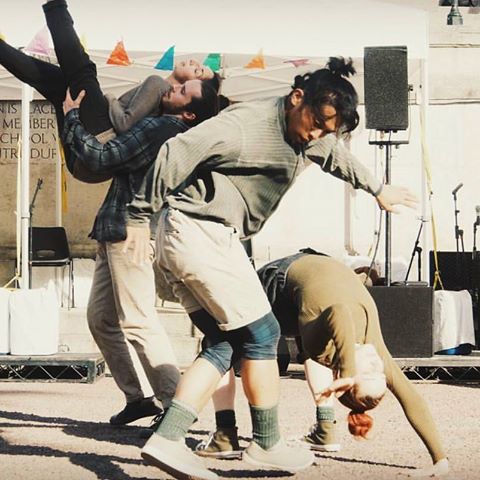 Breaking Breath is a culturally enriching dance performance that aims to breathe life back into endangered languages struggling in modern-day society.
With a budget of £8,000 to cover costs and fees to simply create this full-length dance production, we are accepting donations both small and large to help us complete it's creation. Public funding is as hard to get as ever so we have begun fundraising in order to strengthen our applications for pots of funding.
We have currently raise around £1600 and are thrilled with the support so far. If you would like to support this project with a kind donation then please click the button above.
Following it's creation, this project will undoubtedly have a bright future. Please see the image below for some more information about the project and our plans for the future.